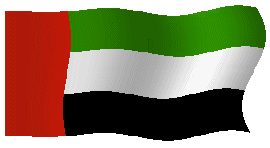 Teddy Bear Exchange - Dubai
Our nursery class are currently taking part with a 'Teddy Bear Exchange' with a nursery school in Dubai. As part of their topic 'Bears around the World', the nursery class made a teddy bear and have sent it over to Dubai. The nursery school will pick a 'Star of the Week' to take the bear home for an adventure. They will document where they take the bear and share it with us back in England. Here is a picture of the nursery in Dubai with our teddy.
Swiss Penpals
Our Year 5 class are currently writing letters to their Swiss Penpals as part of their Humanities topic. Here is a photograph of our friends, who live near Bern (the capital of Switzerland).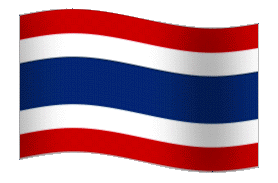 To our penpals in Thailand 
Thailand - This year, our Year 4 class will be writing letters to a small school in Thailand as part of their Humanities topic . We will be exchanging letters in English and aim to compare countries, swap recipes and songs etc. to gain a deeper knowledge of different cultures. We have already received letters from Thailand and will be writing back to them within the next two weeks.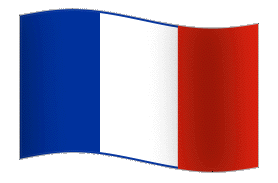 To our Penpals in France
France - Following a successful partnership last year with a French school, we are once again, exchanging letters in French to our penpals. So far, Year 6 have exchanged letters, recipes and even a video tour of the school!
French Student Teachers - 05.03.18- 16.03.18
As part of our ongoing commitment to extending and embedding internationalism into our curriculum, The Priory Primary School has been lucky enough to host two French teachers for a period of two weeks. Each class, starting from Nursery and continuing up to Year 6, have benefited from the teaching of French and other subjects, such as: Philosophy, Maths and English. This rare opportunity has opened the eyes of our pupils and has highlighted the benefits of learning in a global context. Pupils have learnt all about French culture and have been able to test out their French language skills. Furthermore, the behaviour, enthusiasm and hard work of our pupils has not gone unnoticed and we are extremely proud to be able to facilitate such incredible opportunities.
Heritage Project - 02.10.17
As part of the Science topic 'Evolution and Inheritance' and in order for our children to gain a better understanding of where they come from and what roots they have in their family, they were asked to take part in a Heritage Project. The efforts were phenomenal and children came into school proud of their projects and with lots of new knowledge about their heritage. A huge congratulations to our winners and everyone who participated!
International Day - 26.09.17
Language-Taster Session - Year four attended a language-taster session at Wood Green Academy where they experienced a French breakfast and participated in French and German lessons with year seven pupils. The aim of this day was not only to promote languages in primary schools, but to also showcase the ability of our pupils at The Priory. Our pupils were extremely eager to help and teach our methods for learning vocabulary. At one point, five of our pupils stood in front of the class and proudly performed numbers up to 30 with actions. They also participated in hot-seating and confidently answered all questions asked by the secondary teacher.
Comments from Wood Green Academy:
'I must say the students were golden on the bus and a credit to you (with thanks to the other adults that came along).'
'The pupils were very enthusiastic about helping out in lesson, as Kerry had them teaching numbers to year 7 and I had them interacting with year 7 for greetings and saying their names. My years 7s were very impressed with them. I look forward to the next one!'
We were also lucky enough to participate in an afternoon with the Mighty Zulu Nation (a group of South African performers). The group taught our children traditional songs, dances and even parts of their history, language and culture. It was absolutely fantastic to see the children captivated by the performers and actively learning.
Unicef Fundraising Day
On the 26th September, pupils across the school celebrated and embraced 'International Day'. This day was arranged to strengthen the love for languages in our school. Classes throughout the whole school were involved in the day with children creating artistic masks, cooking international food and learning a range of different languages and cultures.
Fundraising for UNICEF - As part of the day, children suggested fundraising for an international cause. Pupils came to school dressed up in international clothing as a country of their choice. The turnout for this was fantastic and pupils raised a total of £200. We have decided to donate this money to the children affected by Hurricane Irma in the Caribbean. Thank you for your contribution towards this.